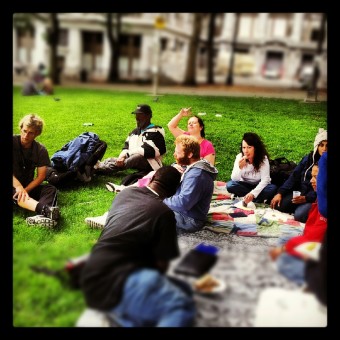 Partner with Us to Defeat Homelessness
You understand how difficult this work is.
Getting into the lives of people who are homeless is slow, but it's the only way to gain their trust enough to help them. Your ongoing gifts tell each homeless person that they matter to someone. That someone out there believes they still have a future.
If that someone is you, then decide what you can give each month, and join us in the fight to defeat homelessness, one person at a time. Even just $1.50 a month feeds one person and gives them a chance to meet a new friend.
Thank you for your recurring gift. Your help is greatly needed!
Please complete the form below. You may also choose to give a one-time gift or sign up for The Baby Steps Plan.