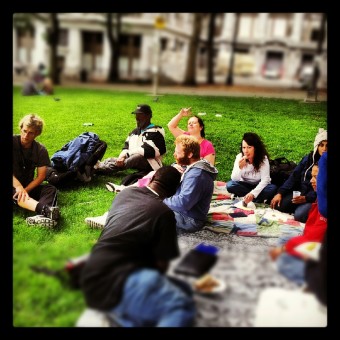 You're in it for the long haul
Week after week, our team hits the streets of Seattle to build relationships with the homeless. We have tirelessly put in the time required to go deep and change lives.
Of all people, we understand how difficult it is to make a long-lasting, regular impact.
But you get it. You know that we need more than bodies to make this happen.
By choosing to give a recurring gift, it is as if you are out there on the streets with us. You're dependable. Just like we are to our homeless friends.
Thank you for your recurring gift. We need you!
Please complete the form below to get started making a long term impact. You may also choose to give a one-time gift or sign up for The Baby Steps Plan.